Learn These All-Natural Ancient Geisha Beauty Secrets
Geisha's are known for the ethereal beauty with porcelain skin and luscious red lips. Even in their old age they look young and beautiful. Many ancient Japanese women used the geisha's beauty tips in their beauty routine. Today we will be discussing nine natural beauty tips.
 
Red adzuki beans. These small red beans are a natural exfoliant when grinded and added to water. Adzuki beans clean the pores while fighting acne. They are the perfect exfoliant because they gently scrub away at the dead skin leaving the skin brighter. Red adzuki beans contain a natural foaming agent called saponin which promotes blood circulation and unclogs the pores. It's no wonder geisha's used these beans for exfoliating their skin.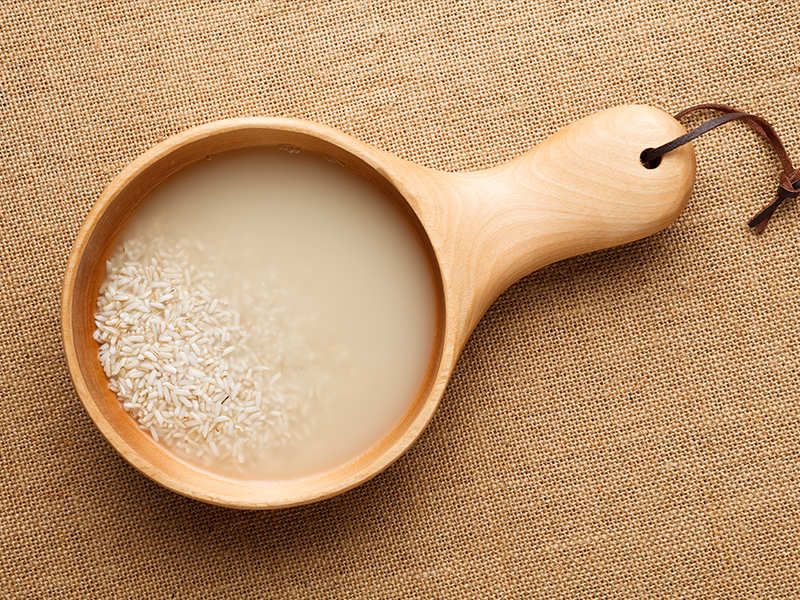 Geisha's used rice water to tone and bathe their skin. Rice water fights acne, boost collagen production and brightens the skin. Ancient Japanese women would use the water they boiled rice for to tone and bathe in. Rice water not only is it beneficial to your skin, but also to your hair. Many geishas used rice water to rinse their hair. Rice water has many healthy vitamins, minerals and amino acids. Specifically, B vitamins, vitamin E and antioxidants. Rinse your hair with rice water to get shiny and long hair.
Kelp is used by the ancient Japanese women and it's no wonder. Kelp is very abundant in Japan. These sea plants are high in antioxidants and minerals. Geishas used kelp to soften and hydrate skin. Sea kelp is known to remove toxins from the skin and detoxifying it. The ancient geishas soaked the kelp in water then applied it to their skin like a face sheet.
Rose water is used by multiple ancient civilization. The ancient Japanese used rose water as toners. Rose water maintains the pH levels while moisturizing the face. It has many anti-inflammatory properties which help with water. To use rose water at home soak rose petals in warm water then apply to face.
Mung beans are known to be used by ancient Japanese concubines to prevent aging. The anti-inflammatory properties in mung beans are very good for preventing acne. Geishas and concubines would mash up the beans into a paste and use it as a mask.
Persimmon is known as the gods fruit and was used on the skin and hair for its natural benefits. The fruit itself has many properties that help with anti-aging, moisturizing and brightening the skin. Many geishas used persimmon as a lotion to keep themselves youthful.
Green tea is used everywhere for geishas they drink it, serve it and use it on their face. It is known that green tea is very healthy when ingested, but green tea has equally rewarding topical benefits. Ancient geishas would create a mask out of green tea and would leave it on their skin after taking off their extravagant makeup. The benefits of green tea on the skin is that it is anti-aging, clears clogged pores, acts as a natural sun block, and moisturizes and brightens the skin. No wonder geishas have such beautiful skin.
Apple cider vinegar was used as a rinse on hair and skin in ancient Japan. Geisha's used it as a toner. Apple cider vinegar has many great properties for the skin such as anti-inflammatory properties, balances the pH levels and removes dead skin. It also keeps your hair shiny and healthy.
Camellia oil was used by geishas in ancient times. It is a great moisturizer and has many fatty acids, which traps the moisture in the skin. This moisturizer also helps with anti-aging and is not greasy. Geisha would use this cream on before their makeup since it was a great way to freshen their skin and apply makeup better.